Despite New Zealand's need to reduce greenhouse gas emissions, Fonterra is planning to burn more coal. Tim Jones from Coal Action Network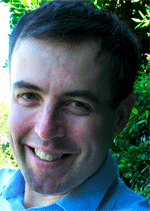 Aotearoa asks for your help to stop them.  
No time to read? You can go to to http://www.actionstation.org.nz/nonewcoal and sign Coal Action Network Aotearoa's open letter to Fonterra.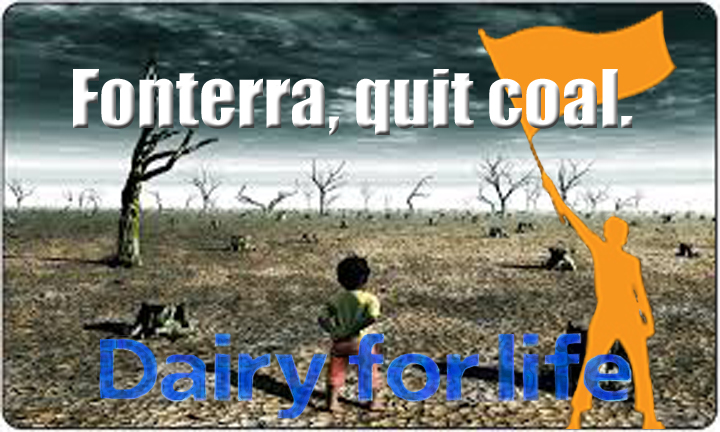 Many people know that the rapid expansion of the New Zealand dairy industry, egged on by global dairy giant Fonterra, has caused many environmental problems, including severe damage to many of our waterways and a major increase in agricultural greenhouse gas emissions.
But there's something you may not know: dairy giant Fonterra is New Zealand's second biggest coal user, burning more than half a million tonnes a year to dry milk powder. Its coal use has increased 38% since 2008.
And Fonterra is planning a big increase in its use of coal. It plants to build more coal boilers to let it dry even more milk powder.
Whatever you think of Fonterra's economic strategy, Fonterra's coal expansion plans have to be stopped. And that's where you can help.
Fonterra wants to be seen as clean and green. It doesn't want to be branded as a climate criminal. If enough of us speak up now, we can turn Fonterra's plans around.
Fonterra doesn't have to use coal. It could use wood waste instead.
Fonterra has just applied for consent to build a huge new milk drying plant at Studholme in South Canterbury with four new coal boilers. But there are other ways of getting the heat it wants.
In forests around the region, mountains of waste wood – branches, broken logs, prunings – are burned on site or left to rot. There are companies who collect this and supply it as fuel to industry. It is being used already in greenhouses, hospitals, schools, and other industries around the country.
Fonterra – like the rest of the world – needs to phase out coal. But the decision point is when you design the boiler. To get the best performance, and to be able to use the cheapest fuel, the boiler needs to be purpose-designed for wood.
Some boilers built in the 1970s are still being used to dry milk. Designing these four new boilers at Studholme for coal will commit Fonterra to increased coal use for at least another 40 years!
That's why we have written an open letter to Fonterra Chair John Wilson – and why we're asking you to sign on. Here's what we're asking Fonterra to do:
We call on you to commit to "no new coal boilers" – that is, to use wood waste, not coal, in the new boilers you're currently planning, like at Studholme.

Then, we want Fonterra to commit to, and fully carry out, a programme to phase out coal boilers and move to wood waste at its existing plants as they age.
Now is the time to make a difference. The Studholme project doesn't yet have consent so there is time to change design. The Fonterra Board meets in November.