Cath Wallace reviews the Ministry of Primary Industries fisheries review, currently under way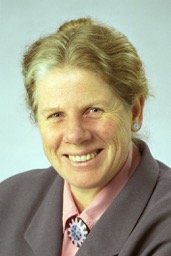 The Ministry of Primary Industries (MPI) is embarking on a significant review of New Zealand fisheries management.    In many ways a review is welcome, but ECO has difficulty both with some of the matters that have been ruled out of scope and some of the assertions that New Zealand fisheries management sustainability is not to be questioned.
Among the questions that ECO asked is whether New Zealand's system of fisheries management really is world-leading and sustainable as the Ministry promotes.
Fisheries law in New Zealand still does not include an active precautionary approach.  Nor does it have an Ecosystem-Based management approach, the now widely accepted framework for fisheries management elsewhere.
Fisheries  in New Zealand are still impacting on many non-target species and marine communities. This includes  threatened endemic species – including Maui and Hector's dolphins, many albatross and petrel species, and NZ sea lions.
Bottom fishing is still impacting on benthic biodiversity and we are still in the early days of implementing the current National Plans of Action on Seabirds and Sharks.  One of the major flaws of the fisheries Quota Management System is that there is little attention paid to the environmental impacts of fishing (except on the charismatic megafauna) and there are few measures in place to review or incentivise fishing methods and their imapcts.  For the most part, companies hold fisheries quota and there is rarely  attention to the methods by which it is caught and their impacts on ecosystems and invertebrates and their communities and habitats.
MPI's director of sector policy, Jarred Mair says there will be plenty of opportunity for people to have their say throughout this process. "The first phase of the review, beginning now, is about gathering information from stakeholders and the public about what is working and what might be priorities for change."
"We'll then summarise what we've heard and bring that back for feedback in early 2016. If it is decided that change is needed, MPI will develop proposals and there will be another opportunity to have your say".
MPI says that it won't be looking to make changes to core elements of the quota management system. Similarly, the existing rights and interests of recreational, customary and commercial fishers, as well as Treaty settlements, are not in scope.
MPI is also reviewing cost recovery provisions in the Fisheries Act 1996. These provisions apply to fisheries research and management, and also to impacts on protected species under conservation legislation.  The provisions are in need of reform.
The current provisions have been used to restrict and limit fisheries research which is less than half of what it was, in real terms, over 20 years ago.  For most of the stocks in the quota management system, little is known about sustainable yields.  Perversely, the smaller the stock, the less the industry wants to spend on research.  Decisions can be made on information that is many years old.   Ecosystem impacts information is not routinely collected.
This could be an opportunity to achieve ecosystem-based management, proper environmental impact assessments, the precautionary principle and catch limits for the ecosystem rather than for the fishing industry.  We might even get recognition of the in-situ values of fish in the sea – performing their ecosystem functions and providing other non-market values.
It is also likely that the fishing industry will want to gain even more control over the specification, design and conduct of fisheries research, and that they will want to privatise fisheries management.  The Review includes a goal of gaining "social licence" for fishing – which could be code for legitimising business as usual.